An open-minded approach
Open Austurland is our DMP – Destination Management Plan for 2022-2025. It contains our development strategy together with a list of actions to fulfill over the years to come, in order to reach the targets defined.
Open Austurland connects to our destination. To everyone of you who are living in Austurland, to you who are running businesses, to you who are working in municipalities or other public sector, to associations, schools and other stakeholders. All of us are equally important when it comes to developing our common destination. The strength of our DMP, and its' outcome, depends on our collective commitments and efforts.
Open Austurland comes with an ambition to encourage an open-minded approach, a society characterized by being welcoming and inclusive. We are open for visitors from all corners of the world, and invites them as our guests with the ambition to have them feel at home. You could call them temporary locals, and perhaps they will become our new residents.
Open Austurland also connects to our vast landscapes and wilderness, to our lifestyle filled of opportunities, to our cultural scene, to our art and festivals, and to our vibrant society and worklife. Together, we are thinking outside the circle. Together, we are open.
We needed to re-evaluate the customer journey and change our direction.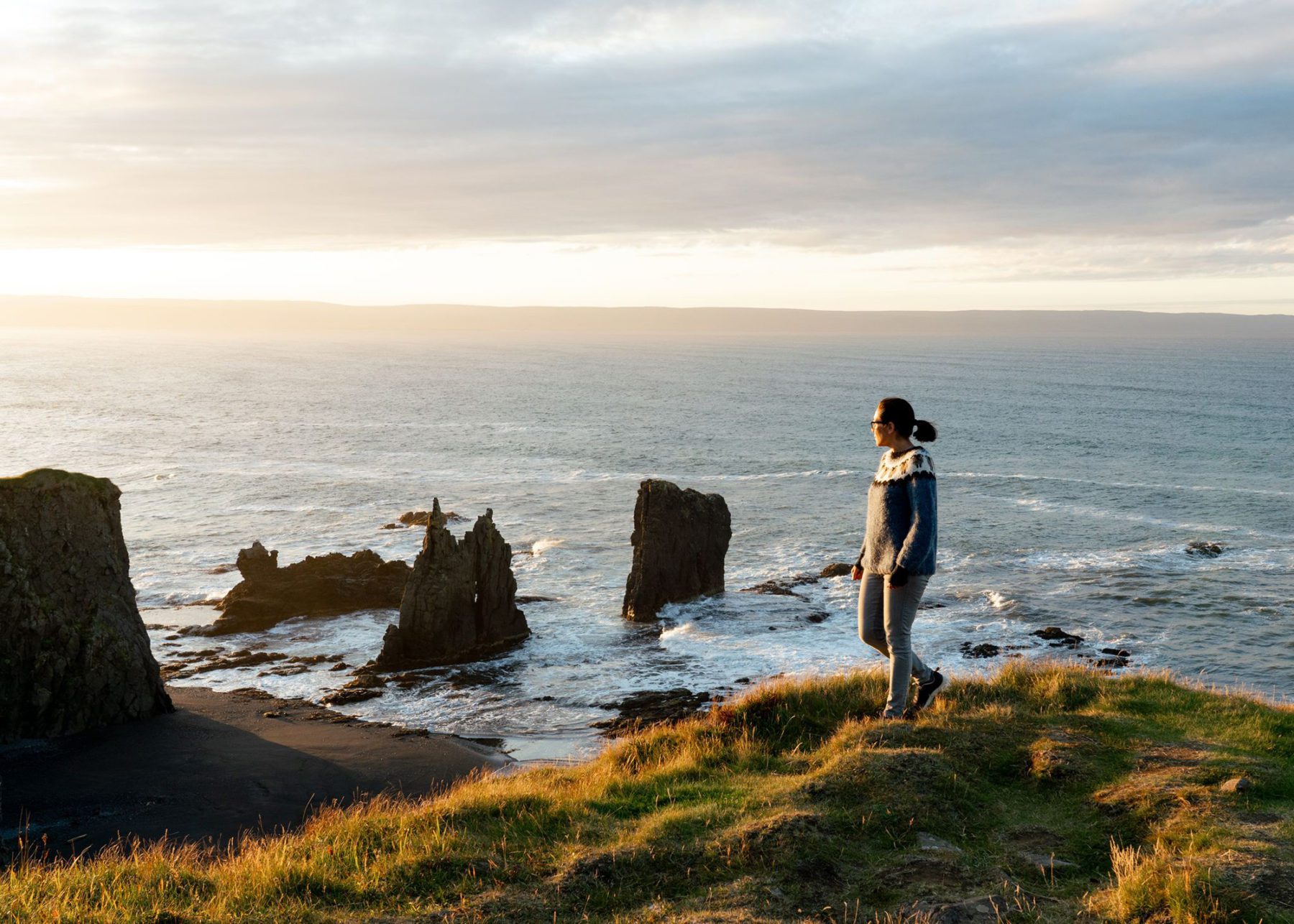 DMP - A strong foundation
Tourism is a significant contribution to the Austurland economy. The past three years have been challenging for the world due to the Covid-19 pandemic.
By forming the destination management organization of Austurland, we have built a strong foundation with our partners.
Our partners have kept their heads high, and the resilience they have shown is vital for the future.
At the start of the pandemic, the strong destination ties with partners, monthly meetings, and scenario-making are examples. The DMO of Austurland worked towards a goal of getting through difficulties connected to the pandemics, and we managed to change the strategy and look into the local market.
We needed to re-evaluate the customer journey and change our direction. We always tried to think passion first and then implement plans we have made with our partners. Now, having around 100 partners, we are growing. Most of the companies in tourism in Austurland are still family-run businesses that rely on better infrastructure utilization. The tourism business is seasonal in the region, and even the utilization in the high season could be much better. Investment is growing in the region, and some significant projects have been established recently. We can see future projects starting and investors being interested in the area.
Destination planning is one way of analyzing, organizing, and encouraging the implementation of the necessary remedial actions, thus safeguarding the values that are the basis of our guests' interest in visiting us and contributing to the benefit of the community in Austurland.We hope that this Destination Management Plan will keep on encouraging stakeholders to work on prioritized projects so that we can reduce bottlenecks visibly in Austurland development for the benefit of future generations of locals and guests.
A region where tourism is one of the economical cornerstones along with food production and forestry.
In the year 2044 Austurland will be...
A diverse and open community of people who have the oppurtunity to develop their talents and fullfill their dreams.
A place where partnership and cooperation is the norm.
A region where tourism is one of the economical cornerstones along with food production and forestry.
A strong and sustainable destination where tourism thrives during winter, spring, summer and fall.
A vibrant destination for residents and visitors.
A destination where its uniqueness will be used in product development and marketing.
A community where visitors are welcome and can participate in the daily lives of residents.
A Region of Opportunities
Auður Vala Gunnardóttir founded Blábjörg Guesthouse in Borgarfjörður eystri in 2011 together with her husband Helgi Sigurðsson. The company has grown and prospered and it has become a guesthouse, restaurant, spa and then they have even started their own distillery making top quality "landi" (moonshine).